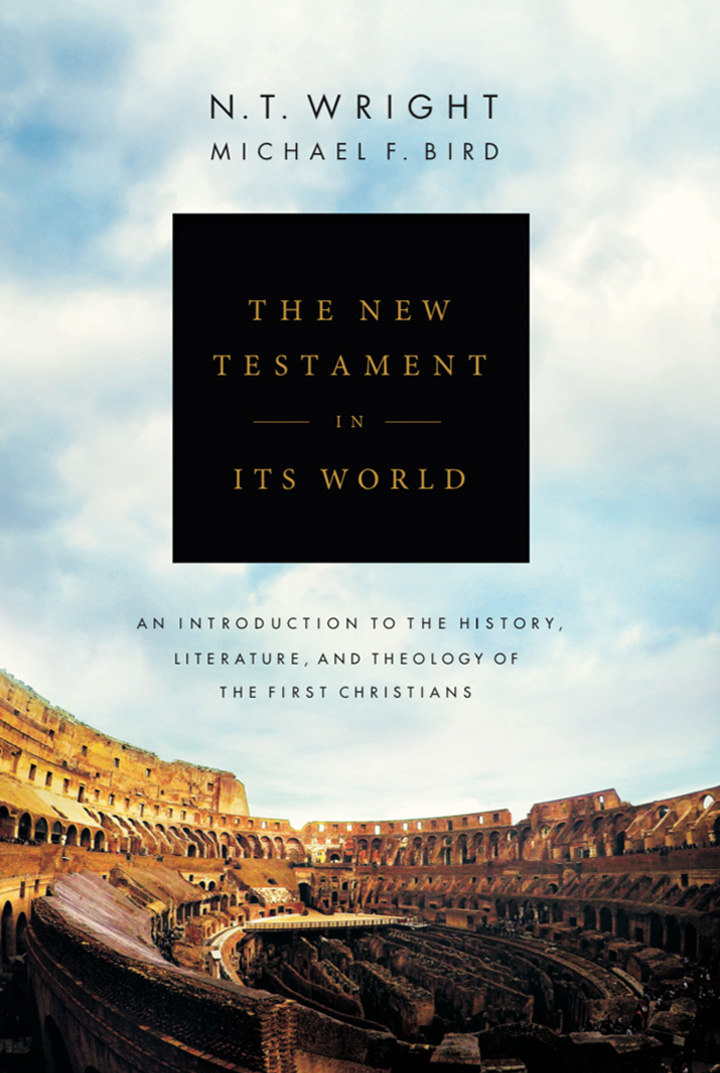 This New Testament introduction immerses you in the world of the early Christians, helping you think like a first-century believer while reading the text responsibly for today.

This is the only comprehensive reading of the entire New Testament and its development by distinguished scholar and author N. T. (Tom) Wright. Here's how The New Testament in Its World will help you.


You will explore the New Testament text and early Christianity as historical, literary, and social phenomena, shaped by Second Temple Judaism and Greco-Roman politics and culture. Through these lenses, the text and the world of the New Testament will come alive.
‍
You will follow the grand themes of New Testament theology, and grasp the significance of every New Testament book—each book's background, key teachings, and significance for life and mission today.
‍
The book also demonstrates how and why to read the New Testament as history, literature, and theology; offers an up-to-date account of how we got the New Testament; and advises us on how the New Testament can shape, direct, and energizes Christian life today.
‍
By the book's end, you will be able to answer these questions and more:‍
What is the New Testament's purpose? What is it designed to do?
How did first-century Christians understand the kingdom of God?
What is the real meaning of the resurrection in its original context?
What really were the Gospels?
Who was Paul and why are his letters so controversial?
As twenty-first-century Christians, how do we recover the excitement of the early church in the first or second centuries?

The New Testament in Its World is your passageway from the twenty-first century to the era of Jesus and the first Christians. Order your copy today.



What people are saying
"A lifetime of scholarship and a landmark publication."
—Scot McKnight
"Big, bold theological interpretation . . . in an accessible, single volume."
—Matthew V. Novenson

"This is the New Testament introduction of all New Testament introductions."
—Craig S. Keener
"Witty, accurate, accessible, eye-catching. A must-have resource."
—Nijay K. Gupta
"Both look and content are energizing and engaging . . . magisterial."
—Jeannine K. Brown

"Written with characteristic jauntiness and scholarly rigor."
—Lynn H. Cohick

"The epitome of faith seeking understanding."
—Esau McCaulley

"An amazing volume—one-of-a-kind."
—Craig L. Blomberg
Buy the book
After you order, submit your receipt number above to get free bonus content.