Description
The purpose of studying the Old Testament is to understand God and his redemptive work more fully. However, this goal is complicated by the fact that it was transmitted through a very different language and culture from our own. A Survey of the Old Testament provides an indispensable guide for undergraduate students and other readers by exploring the literary, historical, and theological issues behind the Old Testament and its various books.For each Old Testament book, the Survey addresses background information, purpose, message, structure, and major themes. Chapters introducing each major section of the Old Testament are included, as are chapters dealing with issues of interpretation, geography, archaeology, history, formation of the Old Testament canon, and the Old Testament's relationship to the New Testament. The text is enhanced throughout by maps, photos, timelines, and charts. This full-color third edition of a widely acclaimed textbook has been expanded and redesigned in both text and graphical elements, making it even more beneficial.
Table of Contents
Using This Book
Part I: Introduction
Part II: The Pentateuch
Part III: The Historical Books
Part IV: The Poetic Books
Part V: The Prophets
Part VI: Epilogue
Appendix A: Critical Methodologies
Appendix B: The Composition of the Pentateuch
Glossary
Endorsements
'"I have used Hill and Walton's A Survey of the Old Testament from the very first edition to the current third edition because students have responded very positively to it and give the textbook a high rating. It is especially effective for introducing students from traditional church backgrounds to the new world of higher criticism. In discussing more controversial topics such as 'The Composition of the Pentateuch,' various viewpoints are represented fairly." Adjunct Professor, Gordon-Conwell Theological Seminary and New Brunswick Theological Seminary – Andrew Lee
"The one-year Bible and Israel Program in our University has been consistently using A Survey of the Old Testament. We find the text informative, concise, and trustworthy with a high view of Scripture and an appreciation for Ancient Near East studies. In addition, the graphics provide our students with photos of biblical landscapes, illuminating charts, and important archaeological discoveries. This is one textbook that our students want to keep." Philadelphia Biblical University – William L. Krewson
Teaching Resources
This title includes 7 Teaching Resources for instructors. These resources may include presentation slides, image and map libraries, quizzes and exam questions, and more.
Study Resources
This title includes 142 Study Resources for those wishing to enhance their learning. Watch videos featuring the textbook authors, test your knowledge with quizzes and flashcards, and more.
Get Access
Sign in to your Zondervan Academic account to access TextbookPlus+ resources.
Don't have an account? Sign up today.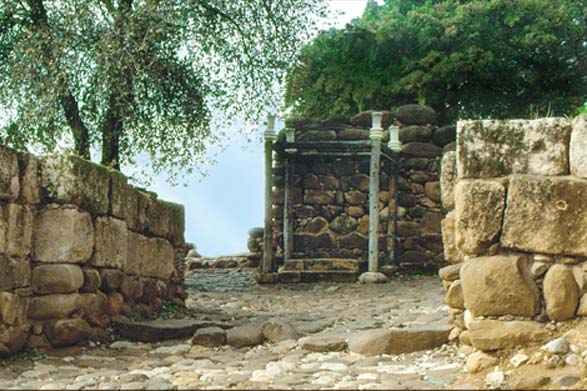 Old Testament Survey
Taught by Andrew E. Hill, John H. Walton
Part indispensable overview and part careful examination, Old Testament Survey introduces students to the culture, context, and content of each book in the Old Testament.
Course Details
16 Units

Self-paced

10 hours of video

Beginner

A Survey of the Old Testament by Andrew E. Hill and John H. Walton
View Course
For Schools
Enhance your school's traditional and online education programs by easily integrating online courses developed from the scholars and textbooks you trust. Learn More.
For Learners
Pursue a deeper knowledge of God through self-paced college- and seminary-level online courses in Old and New Testament studies, theology, biblical Greek, and more. Learn More.