Description
Robert Gundry's now classic survey of the New Testament has been a mainstay for college and graduate courses around the world, having been used by thousands of professors and students. This fifth edition includes updates and revisions throughout and a fresh, full-color design. One thing about A Survey of the New Testament that has not changed: its premise. Unlike most New Testament surveys, this book leads students to actually read the Bible. Topics and issues discussed in the text are linked whenever possible with assigned readings that expose the reader to the entire New Testament. Comments on the readings provide additional help. A Survey of the New Testament, 5thEdition, includes these features: - New design in full-color with more photos and improved maps - Links to relevant websites - Outlines, study goals, summaries, and review questions for each chapter - Phonetic pronunciations for unfamiliar names and terms - Breakouts with illustrative quotes from ancient, nonbiblical literature - Updated bibliographies - Available as both ebook and enhanced ebook with video introductions, animated maps and illustrations, chapter flashcards, and more
Table of Contents
Introduction
Part I: Political, Cultural, and Religious Antecedents
Part II: Literary and Historical Materials
Part III: The Four Canonical Gospels and Acts
Part IV: The Letters
Part V: The Apocalypse
In Retrospect
Books in the New Testament: A Summary
Glossary of Pronunciations
Teaching Resources
This title includes 9 Teaching Resources for instructors. These resources may include presentation slides, image and map libraries, quizzes and exam questions, and more.
Study Resources
This title includes 38 Study Resources for those wishing to enhance their learning. Watch videos featuring the textbook authors, test your knowledge with quizzes and flashcards, and more.
Get Access
Sign in to your Zondervan Academic account to access TextbookPlus+ resources.
Don't have an account? Sign up today.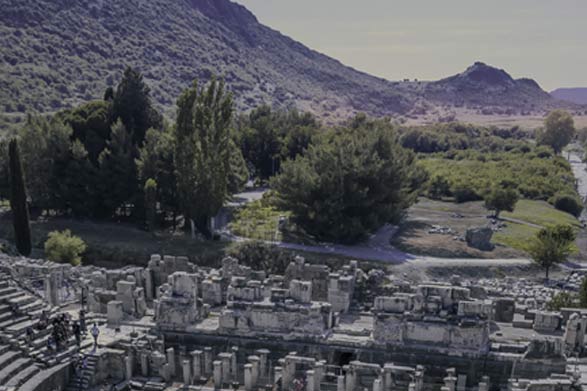 New Testament Survey
Taught by Robert H. Gundry
Including both background information and careful attention to the biblical books themselves, New Testament Survey offers a full introduction to the 27 books of the New Testament.
Get 25% off this course during the Back to School sale!
This is a special, limited-time offer that will expire on Friday, September 15. After that date the price will go up and you will miss this deal. Sign up today so you don't miss out!
Course Details
15 Units

Self-paced

8 hours of video

Beginner

A Survey of the New Testament by Robert H. Gundry
View Course
For Schools
Enhance your school's traditional and online education programs by easily integrating online courses developed from the scholars and textbooks you trust. Learn More.
For Learners
Pursue a deeper knowledge of God through self-paced college- and seminary-level online courses in Old and New Testament studies, theology, biblical Greek, and more. Learn More.