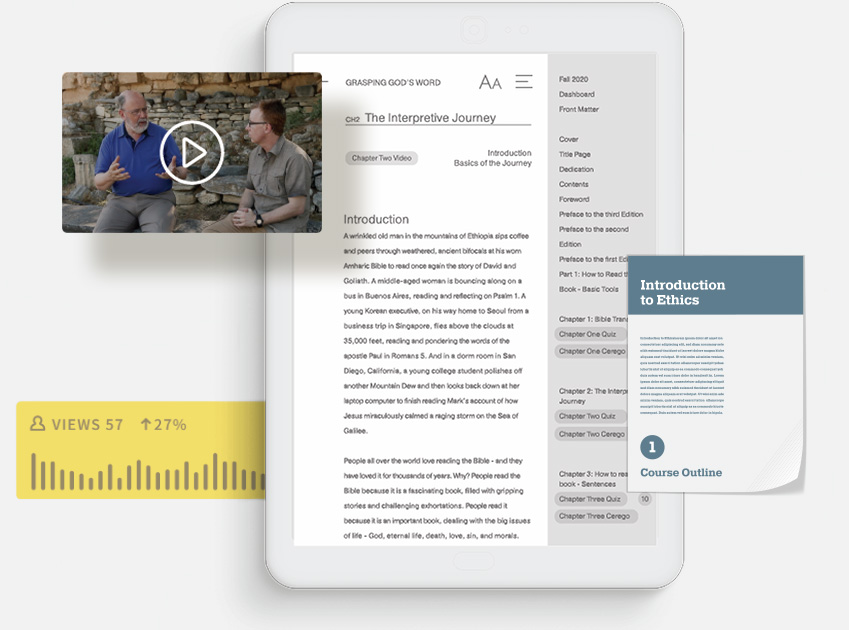 Expand
Description
Since the beginning of the biblical counseling movement in 1970, biblical counselors have argued that counseling is a ministry of the Word, just like preaching or missions. As a ministry, counseling must be defined according to sound biblical theology rather than secular principles of psychology.
For over four decades, biblical theology has been at the core of the biblical counseling movement. Leaders in biblical counseling have emphasized a commitment to teaching doctrine in their counseling courses out of the conviction that good theology leads to good counseling…and bad theology leads to bad counseling.
A Theology of Biblical Counseling is a landmark new book that unpacks the core theological convictions that underlie sound counseling, and practical wisdom for counseling today. Dr. Heath Lambert shows how biblical counseling is rooted in the Scriptures while illustrating the real challenges counselors face today through true stories from the counseling room. A substantive textbook written in accessible language, it is an ideal resource for use in training biblical counselors at colleges, seminaries, and training institutes. In each chapter, doctrine comes to life in real ministry to real people, dramatically demonstrating how theology intersects with the lives of actual counselees.
About the Author
Heath Lambert (PhD, The Southern Baptist Theological Seminary) is the senior pastor at First Baptist Church Jacksonville, Florida. He is the author of The Biblical Counseling Movement After Adams (Crossway, 2011), coeditor of Counseling the Hard Cases: True Stories Illustrating the Sufficiency of God's Resources in Scripture (B&H, 2012), author of Finally Free: Fighting for Purity with the Power of Grace (Zondervan, 2013), coauthor of Transforming Homosexuality: What the Bible Says about Sexual Orientation and Change (P&R, 2015), and author of A Theology of Biblical Counseling: The Doctrinal Foundation of Counseling Ministry (Zondervan, 2016). He is married to Lauren, and is the father of Carson, Chloe, and Connor.
Sign in to access these resources
Instructor Resources are available for preview only until you sign in to your Zondervan Academic instructor account!
Sign In
or
Sign Up
for a free account. Approved instructors will get full access to these resources and more.
General

View Resource

Instructor Manual for Enhanced Editions Users

3.251 MB
A Theology of Biblical Counseling
Instructor: Dr. Heath Lambert
A Theology of Biblical Counseling, featuring author and professor Heath Lambert, covers the history of the biblical counseling movement, the core convictions that underlie sound counseling, and practical wisdom for counseling today.
Course Details
15 Units
6 hours of video
Self-paced
Beginner
View Course
For Instructors and School Administrators
Enhance your school's traditional and online education programs by easily integrating online courses developed from the scholars and textbooks you trust.
Learn more
.
For Students
Pursue a deeper knowledge of God through self-paced college- and seminary-level online courses in Old and New Testament studies, theology, biblical Greek, and more.
Browse courses.
Expand
Product Details

Page Count:

352

Format:

Hardcover, Printed Caseside

ISBN:

9780310518167

Release:

April 5, 2016
Experience Enhanced Editions
For Instructors
It takes less than 10 minutes to request and explore the FREE trial of this book in Enhanced Editions. Get started now.
Start Free Trial
For Students
Discover more about the content and features in Enhanced Editions that help you learn faster and remember longer.
Access Enhanced Edition