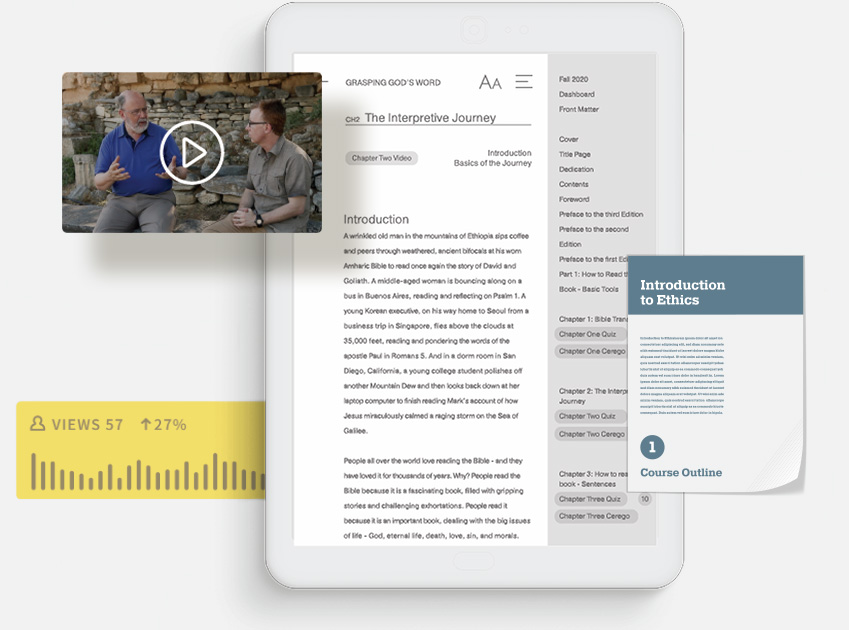 Expand
Description
Basics of Latin: A Grammar with Readings and Exercises from the Christian Tradition by Derek Cooper introduces students, independent learners, and homeschoolers to the basics of Latin grammar with all readings and exercises taken from texts in the Christian tradition.
As part of the widely-used Zondervan Language Basics series of resources, Cooper's Latin grammar is a student-friendly introduction. It helps students learn by:
Minimizing technical jargon
Providing only the information needed to learn the basics
Breaking the grammar of language down into manageable and intuitive chunks
Illustrating the grammar in question by its use in rich selections from ancient Christian authors.
Providing grammar, readings, exercises, and a lexicon all in one convenient volume.
Basics of Latin provides an ideal first step into this important language and focuses on getting the student into texts and translation as quickly as possible.
About the Author
Derek Cooper is associate dean of the faculty and associate professor of global Christianity at Reformed Episcopal Seminary. He is also managing director of Thomas Institute. A long-term foreign language instructor, he has taught Latin, Spanish, and biblical Greek. Derek is the author of many books, including Introduction to World Christian History and Exploring Church History. He has offered professional Latin translations for the Reformation Commentary on Scripture, the Martin Luther Handwriting Font Book, and is the translator of Philip Melanchthon's Commentary on Proverbs.
Sign in to access these resources
Instructor Resources are available for preview only until you sign in to your Zondervan Academic instructor account!
Sign In
or
Sign Up
for a free account. Approved instructors will get full access to these resources and more.
Experience Enhanced Editions
For Instructors
It takes less than 10 minutes to request and explore the FREE trial of this book in Enhanced Editions. Get started now.
Start Free Trial
For Students
Discover more about the content and features in Enhanced Editions that help you learn faster and remember longer.
Access Enhanced Edition