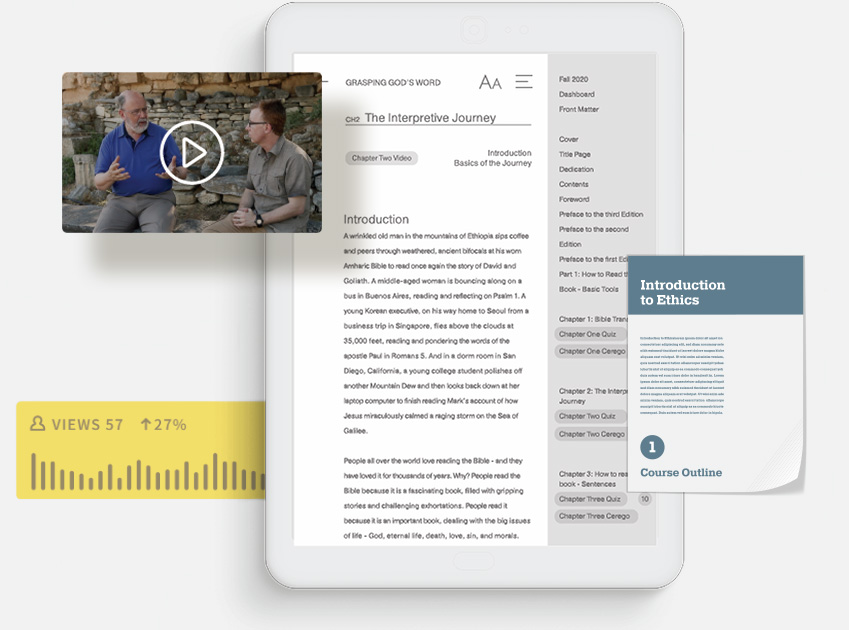 Expand
Description
What does a real relationship with God look like? What is the biblical vision of true spiritual life? How do we grow in spiritual maturity? How we answer these questions influences the health, potency, and witness of Christians in an increasingly complex and hostile world.
Conformed to His Image, Revised Edition answers these questions with clarity and insight, offering a comprehensive, balanced, and applicable guide to spiritual growth. Designed for use in college and seminary courses but also highly appropriate for any serious Christian wanting to grow, this revised edition helps readers build their lives on a fully biblical foundation. It offers a corrective to our tendency to narrow and compartmentalize spiritual growth by exploring twelve facets of authentic Christian spirituality, which include:
Relational Spirituality: Loving God Completely, Ourselves Correctly, and Others Compassionately
Paradigm Spirituality: Cultivating an Eternal versus a Temporal Perspective
Disciplined Spirituality: Engaging in the Historical Disciplines
Exchanged Life Spirituality: Grasping Our True Identity in Christ
Motivated Spirituality: A Set of Biblical Incentives
Devotional Spirituality: Growing in Relationship with God
Holistic Spirituality: Every Component of Life under the Lordship of Christ
Process Spirituality: Process versus Product, Being versus Doing
Spirit-Filled Spirituality: Walking in the Power of the Spirit
Warfare Spirituality: The World, the Flesh, and the Devil
Nurturing Spirituality: A Lifestyle of Evangelism and Discipleship
Corporate Spirituality: Encouragement, Accountability, and Worship
With chapter overviews and objectives, questions for personal application, a glossary, a list of key terms, and helpful appendices, Conformed to His Image, Revised Edition provides a defining text for the student, pastor, and church leader of today and tomorrow. This revised edition includes new recommended resources throughout, more recent examples of subjects discussed, and updated wording to better reflect our postmodern context.
About the Author
Ken Boa (PhD, New York University; DPhil, University of Oxford) is the president of Reflections Ministries and Trinity House Publishers. His recent publications include Conformed to His Image, Face to Face, Pursuing Wisdom, The Art of Living Well, Wisdom at Work, Living What You Believe, and Sacred Readings.
Experience Enhanced Editions
For Instructors
It takes less than 10 minutes to request and explore the FREE trial of this book in Enhanced Editions. Get started now.
Start Free Trial
For Students
Discover more about the content and features in Enhanced Editions that help you learn faster and remember longer.
Access Enhanced Edition