Description
Contemporary Theology Video Lectures features 38 sessions (on 3DVDs) and provides a chronological survey of the major thinkers and schools of thought in modern theology. A companion to the textbook Contemporary Theology: An Introduction, these accessible and comprehensive sessions cover evangelical perspectives alongside mainline and liberal views, the influence of philosophy and the recent Christian philosophical renaissance on theology, global contributions, recent developments in exegetical theology, and the implications of theological shifts on ethics and church life.
These lectures are noteworthy for making complex ideas understandable and for tracing the landscape of modern theology in a well-organized and easy-to-follow manner. They are ideal for students, pastors, and independent learners who want to have an additional point of contact with the material from the main textbook on which they are based.
Teaching Resources
This title includes 0 Teaching Resources for instructors. These resources may include presentation slides, image and map libraries, quizzes and exam questions, and more.
Study Resources
This title includes 0 Study Resources for those wishing to enhance their learning. Watch videos featuring the textbook authors, test your knowledge with quizzes and flashcards, and more.
Get Access
Sign in to your Zondervan Academic account to access TextbookPlus+ resources.
Don't have an account? Sign up today.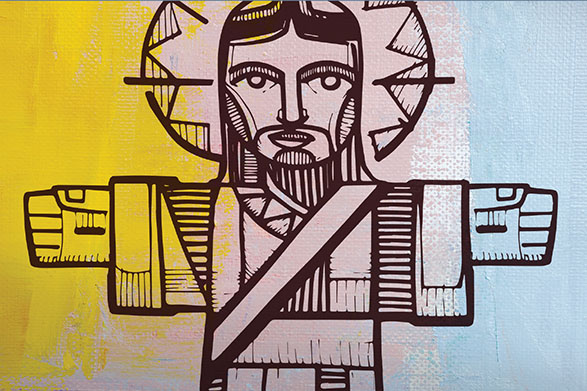 Contemporary Theology
Taught by Kirk R. MacGregor
In this Contemporary Theology course, theologian Kirk MacGregor introduces major thinkers and schools of thought from the beginning of the 19th century to the present. Included are units on non-Western voices, evangelical perspectives, and philosophical developments alongside the widely acknowledged main streams of modern theology.
Course Details
40 Units

Self-paced

9.5 hours of video

Beginner

Contemporary Theology
View Course
For Schools
Enhance your school's traditional and online education programs by easily integrating online courses developed from the scholars and textbooks you trust. Learn More.
For Learners
Pursue a deeper knowledge of God through self-paced college- and seminary-level online courses in Old and New Testament studies, theology, biblical Greek, and more. Learn More.