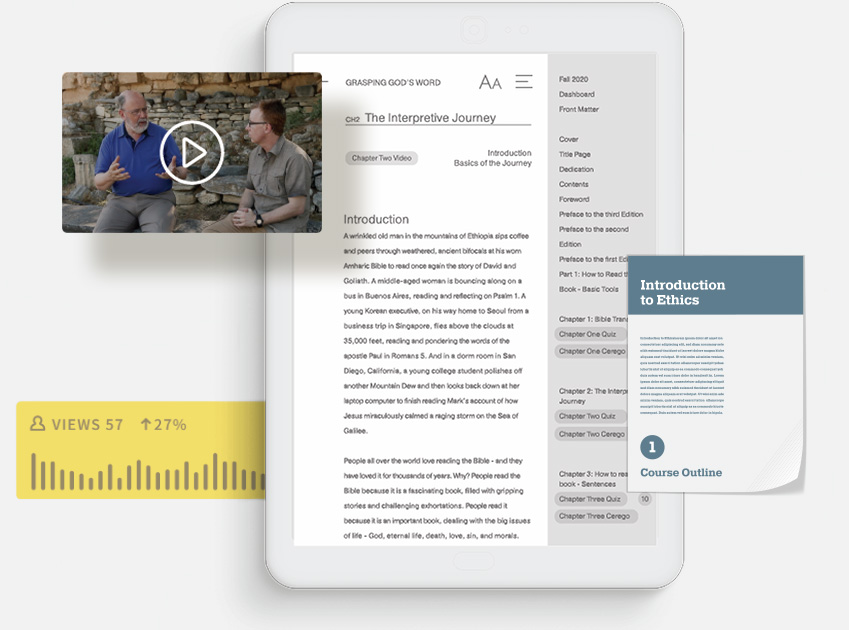 Expand
Description
Many of the old methods of evangelism no longer work effectively today. We need new methods to communicate the timeless message of the gospel in culturally relevant ways.
In a post-Christian, post-churched, post-reached world, most Christians have been poorly equipped to tell their friends about Jesus. Dr. Chan combines the theological and biblical insights of classic evangelistic training with his own and hard-won insights from missiology on contextualization, cultural hermeneutics, and storytelling.
Every chapter is illustrated with real-world examples drawn from over fifteen years of evangelistic ministry across the globe. These are methods that really work—with university students, urban workers, and professionals—getting past the defensive posture that people have toward Christianity so they can seriously consider the claims of Jesus Christ.
Field-tested and filled with unique, fresh, and creative insights, this book will equip you to share the gospel in today's world and help as many people as possible hear the good news about Jesus.
About the Author
Sam Chan (PhD, Trinity Evangelical Divinity School; MBBS, University of Sydney) is a public evangelist with City Bible Forum in Sydney, Australia, where he regularly shares the gospel with high school students, city workers, doctors, and lawyers. He is the author of the award-winning book Evangelism in a Skeptical World and regularly speaks at conferences around the world on the practice of evangelism in a post-Christian culture. Sam blogs at espressotheology.com.
Endorsements
If you are looking for an evangelism textbook with biblical foundations, strong theology, real-life illustrations, passion for the heart of God, and tools to move people out into a skeptical world with the good news of Jesus, look no further. Sam has done a masterful job of taking evangelism from concept and theory to practice and action. -- Kevin G. Harney, author, Organic Outreach trilogy; founder and visionary leader, Organic Outreach International
This practical guide not only provides a biblical description of evangelism but also includes helpful strategies for gospel sharing in everyday situations. This book will be helpful for all who desire to see those who are hostile to God become followers of Jesus. -- Ed Stetzer, Billy Graham Distinguished Chair, Wheaton College
This is an important book. In it, one of Christianity's smartest voices, Sam Chan, shows us how to bring our secular neighbors into a lifegiving encounter with the gospel. Highly recommended for use in universities, seminaries, and churches. -- Bruce Riley Ashford, Provost and Professor of Theology and Culture, Southeastern Baptist Theological Seminary
Every Christian has an implicit theology: a set of beliefs about God and about what God was doing in Jesus Christ. To communicate this good news--the gospel--to others is every believer's privilege and responsibility. Sam Chan's book helpfully shows how to do this in a way that fits our twenty-first-century multicultural contexts. -- Kevin J. Vanhoozer, Research Professor of Systematic Theology, Trinity Evangelical Divinity School
Evangelism in a Skeptical World
Instructor: Sam Chan
Evangelism in a Skeptical World is an ideal training tool on evangelism. It will equip you with the principles and skills needed to tell the unbelievable news about Jesus to friends in today's skeptical world.
Course Details
12 Units
5 hours of video
Self-paced
Beginner
View Course
For Instructors and School Administrators
Enhance your school's traditional and online education programs by easily integrating online courses developed from the scholars and textbooks you trust.
Learn more
.
For Students
Pursue a deeper knowledge of God through self-paced college- and seminary-level online courses in Old and New Testament studies, theology, biblical Greek, and more.
Browse courses.
Expand
Product Details

Page Count:

288

Format:

Hardcover, Printed

ISBN:

9780310534679

Release:

March 13, 2018
Other Popular Titles to Consider
Experience Enhanced Editions
For Instructors
It takes less than 10 minutes to request and explore the FREE trial of this book in Enhanced Editions. Get started now.
Start Free Trial
For Students
Discover more about the content and features in Enhanced Editions that help you learn faster and remember longer.
Access Enhanced Edition