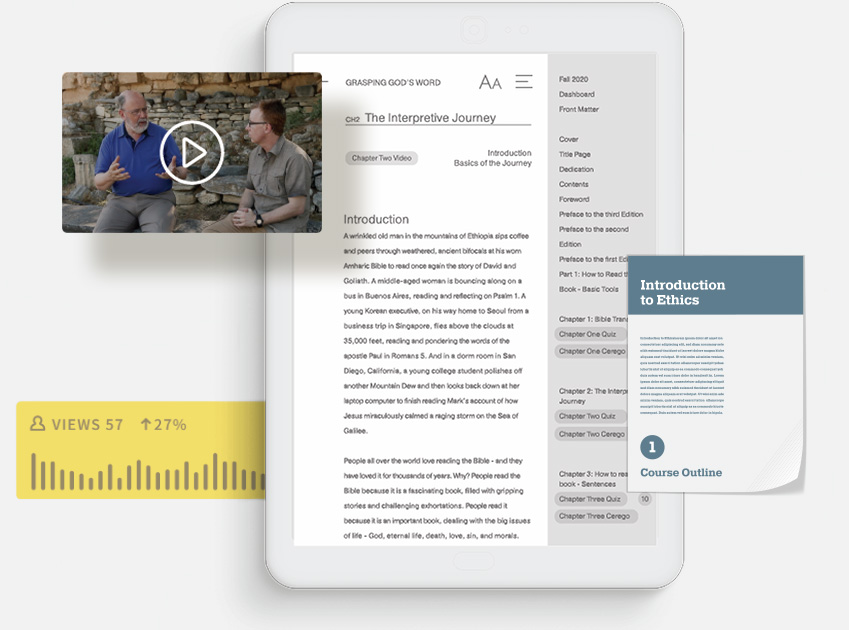 Description
A thorough introduction to the four biblical Gospels and their subject—the life and person of Jesus.
Like different artists who render the same subject using unique styles and points of view, the Gospels paint four distinctive portraits of the same Jesus of Nazareth. To Christians worldwide, he is the centerpiece of history, the object of faith, hope, and worship. Even those who do not follow him admit the vast influence of his life.
With clarity and insight, biblical scholar Mark Strauss illuminates these four books, addressing the following important areas:
The nature, origin, methods for study, and historical, religious, and cultural backgrounds of each of the Gospels.
A closer study of the narratives and themes found in Matthew, Mark, Luke, and John; and their contribution to our understanding of Jesus.
A detailed examination of what the Gospels teach about Jesus' ministry, message, death, and resurrection—with excursions into the quest for the historical Jesus and the historical reliability of the Gospels.
For anyone interested in knowing more about Jesus, study of the four biblical Gospels is essential.
This fully-updated textbook—together with its workbook, video lectures, and laminated sheet—gives students everything they need for a thorough and enriching study of Jesus and the Gospels.
About the Author
Mark L. Strauss (PhD, Aberdeen) is university professor of New Testament at Bethel Seminary, where he has served since 1993. His books include Four Portraits, One Jesus; How to Read the Bible in Changing Times; The Essential Bible Companion; and commentaries on Mark and Luke. He also serves as vice chair of the Committee on Bible Translation for the New International Version translation.
Product Details

Page Count:

656

Format:

Hardcover, Printed

ISBN:

9780310528678

Release:

March 24, 2020
Experience Enhanced Editions
For Instructors
It takes less than 10 minutes to request and explore the FREE trial of this book in Enhanced Editions. Get started now.
Start Free Trial
For Students
Discover more about the content and features in Enhanced Editions that help you learn faster and remember longer.
Access Enhanced Edition