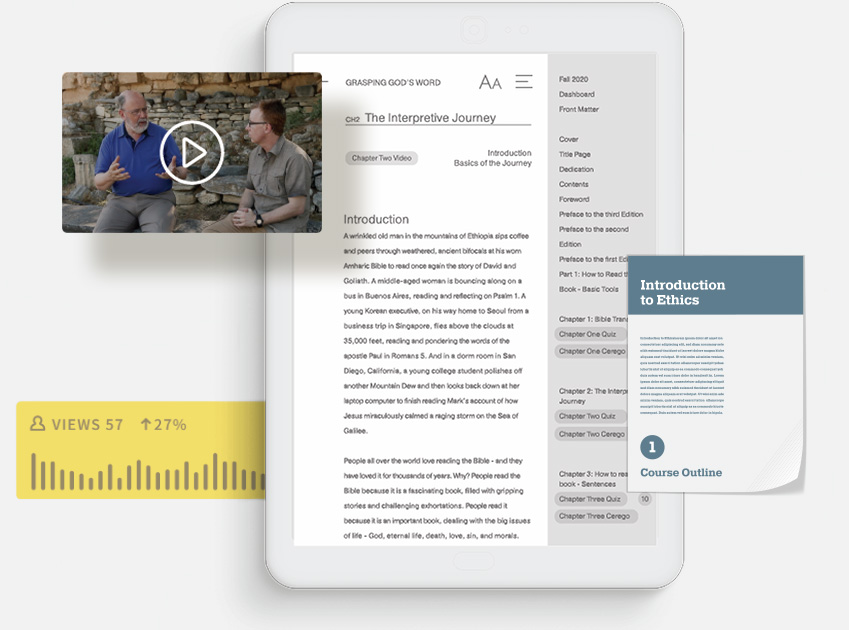 Expand
Description
Are you hungry to help others through leadership but don't feel like you have the authority?
One of the greatest myths of leadership is that you must be in charge in order to lead. Great leaders don't buy it. Great leaders--whether they have the official authority or not--learn how to be an influential presence wherever they are.
In How to Lead When You're Not in Charge, author and pastor Clay Scroggins explains the nature of leadership and what's needed to be a great leader--even when you answer to someone else.
Drawing from biblical principles and his experience as the lead pastor of Buckhead Church in Atlanta, Georgia, Clay will help you nurture your vision and cultivate influence with integrity and confidence, even when you lack authority in your organization or ministry.
In this book, Clay will walk you through the challenge of leadership and the four basic behaviors all great leaders have and how to cultivate them:
Leading yourself
Choosing positivity
Thinking critically
Rejecting passivity
With practical wisdom and humor, Clay Scroggins will help you free yourself to become the great leader you want to be so you can make a difference. Even when you're not in charge.
----------
"This book will be one of the most, if not the most, pivotal leadership books you'll ever read." - Andy Stanley
"If you're ready to lead right where you are, this book can show you how to start." - Dave Ramsey
"Read this book! The marketplace is full of leadership messages, but this one is a stand out." - Louie Giglio
About the Author
Clay Scroggins is the lead pastor of North Point Community Church, providing visionary and directional leadership for all of the local church staff and congregation. As the original and largest campus of North Point Ministries, ranked by Outreach Magazine in 2014 as the Largest Church in America, NPCC averages over 12,000 people in attendance. Clay works for Andy Stanley, one of the greatest leaders on the planet, and understands firsthand how to manage the tension of leading when you're not in charge.
Starting out as a facilities intern (a.k.a. Vice-President of Nothing), he has worked his way through many organizational levels of North Point Ministries and knows all too well the challenge of authority deprivation. Clay holds a degree in Industrial Engineering from Georgia Tech as well as a Master's degree and doctorate with an emphasis in Online Church from Dallas Theological Seminary. He lives in Forsyth County, Georgia, with his wife, Jenny, and their four children.
Sign in to access these resources
Instructor Resources are available for preview only until you sign in to your Zondervan Academic instructor account!
Sign In
or
Sign Up
for a free account. Approved instructors will get full access to these resources and more.
How to Lead When You're Not in Charge
Expand
Product Details

Page Count:

240

Format:

Hardcover, Jacketed

ISBN:

9780310531579

Release:

August 22, 2017
Experience Enhanced Editions
For Instructors
It takes less than 10 minutes to request and explore the FREE trial of this book in Enhanced Editions. Get started now.
Start Free Trial
For Students
Discover more about the content and features in Enhanced Editions that help you learn faster and remember longer.
Access Enhanced Edition