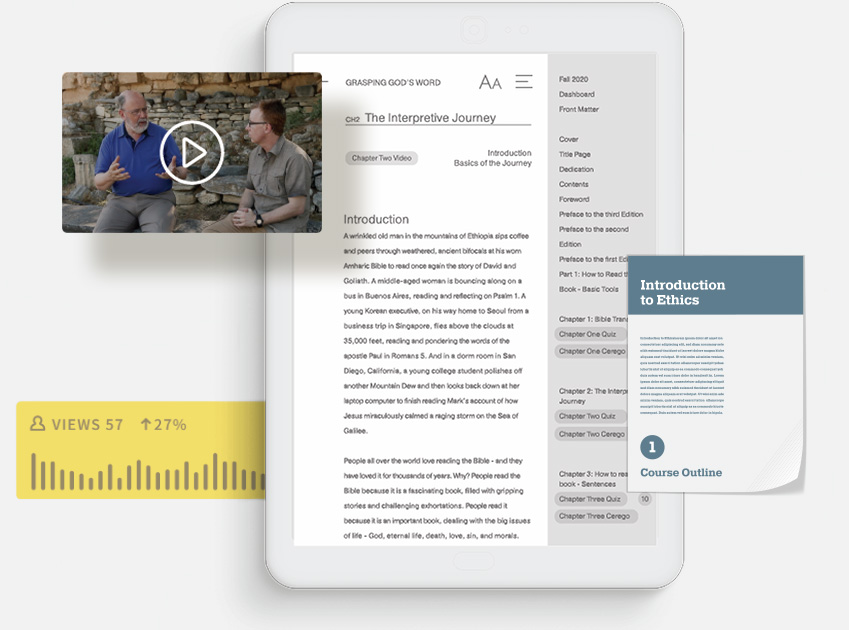 Expand
Description
Too many Christians avoid reading theology for fear they won't understand it or out of a misconception that it's only meant for the academic elite. Similarly, students in introductory theology classes can feel overwhelmed by the concepts and terminology they encounter.
Yet theology can be read with enjoyment and discernment. In How to Read Theology for All Its Worth, professor, author, and devoted reader Karin Stetina introduces students to the basic skills of intelligent reading, applied especially to theological works. Anyone who'd like to read theology well, whether a formal student or interested layperson, will benefit from the simple steps Stetina outlines.
Steps include:
Identifying genre
Becoming acquainted with the author and the context out of which he or she wrote
Determining a thesis and main arguments
How to Read Theology for All Its Worth will equip readers not only to understand theology but also to insightfully engage authors' ideas. With the basic tools in hand, everyone can read with confidence and enjoy "conversations" with theological works.
About the Author
Karin Spiecker Stetina (PhD, Marquette University) is associate professor of biblical and theological studies at Biola University. She is the author of Jonathan Edwards' Early Understanding of Religious Experience and The Fatherhood of God in John Calvin's Thought.
Sign in to access these resources
Instructor Resources are available for preview only until you sign in to your Zondervan Academic instructor account!
Sign In
or
Sign Up
for a free account. Approved instructors will get full access to these resources and more.
General

View Resource

Instructor Manual for Enhanced Editions Users

3.251 MB
Experience Enhanced Editions
For Instructors
It takes less than 10 minutes to request and explore the FREE trial of this book in Enhanced Editions. Get started now.
Start Free Trial
For Students
Discover more about the content and features in Enhanced Editions that help you learn faster and remember longer.
Access Enhanced Edition