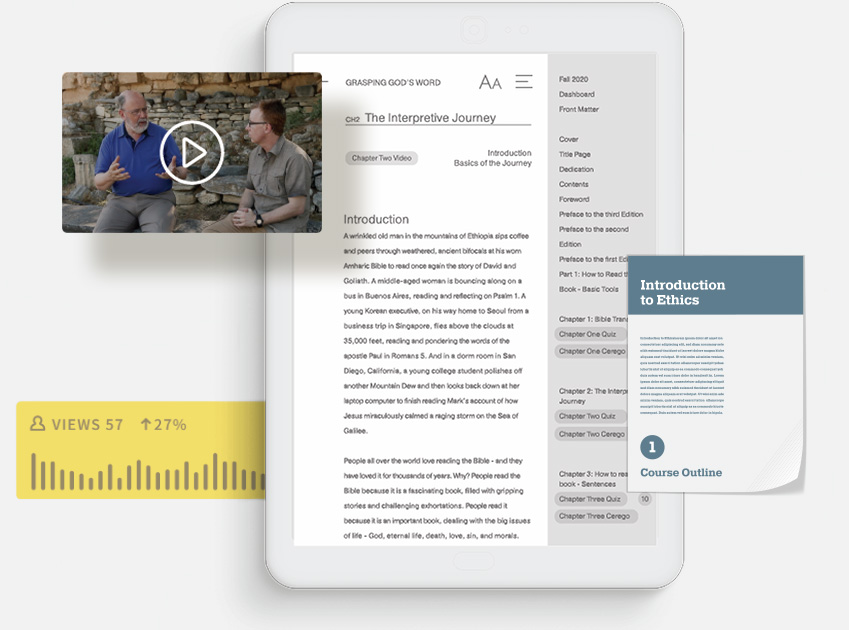 Expand
Description
This is another in a series of books sponsored by the International Council on Biblical Inerrancy. The fourteen leading evangelical scholars who have contributed to this volume come from various denominations and have written on a wide range of topics related to the doctrine of the inerrancy of the Bible. Believing that this doctrine is "an essential element of the authority of Scripture and a necessary ingredient for the health of the church of Christ," they have made a strong defense of it. This book is presented as an appeal to the church of Jesus Christ. To those churches that hold to the inerrancy of Scripture, it is a call to hold the line. To those churches that have given way to the persuasions of radical higher criticism, it is a call to return to the historic position of Christianity. Inerrnacy is shown to be a doctrine of crucial importance to the church. Among the chapter titles are these: Christ's View of Scripture - Alleged Errors and Discrepancies in the Original Manuscripts of the Bible - Higher Criticism and Biblical Inerrancy - Legitimate Hermeneutics - The Human Authorship of Inspired Scripture - The Meaning of Inerrancy - Philosophical Presuppositions of Biblical Errancy - The View of the Bible Held by the Church - B. B. Warfield Versus G. C. Berkouwer on Scripture -- Included as an appendix is the Statement of the Council. This Statement consists of three parts: a Summary Statement, Articles of Affirmation and Denial, and an Exposition. The intent of this declaration underlies all of the chapters in this significant book.
About the Author
Norman Geisler (PhD, Loyola University) is president of Southern Evangelical Seminary and author or coauthor of over fifty books including Decide for Yourself, Baker's Encyclopedia of Apologetics, and When Skeptics Ask.
Expand
Product Details

Page Count:

526

Format:

Softcover

ISBN:

9780310392811

Release:

April 25, 1980
Experience Enhanced Editions
For Instructors
It takes less than 10 minutes to request and explore the FREE trial of this book in Enhanced Editions. Get started now.
Start Free Trial
For Students
Discover more about the content and features in Enhanced Editions that help you learn faster and remember longer.
Access Enhanced Edition