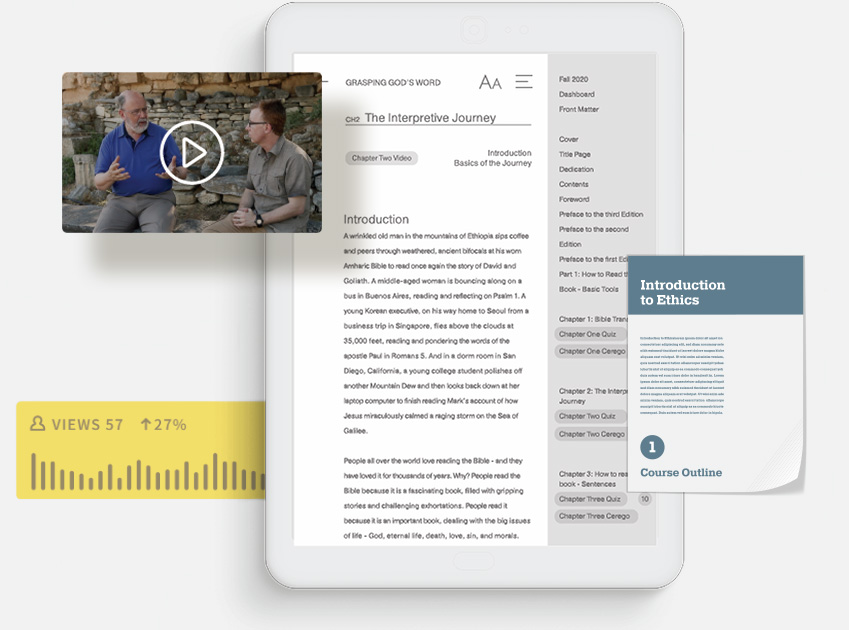 Description
This book dismantles every mistruth that you've heard about the role of women in the Bible, her place in the church, and the patriarchal lie of so-called "biblical manhood and womanhood." In its place, Aimee Byrd details a truly biblical vision of women as equal partners in Christ's church and kingdom.
The church is the school of Christ, commissioned to discipleship. The responsibility of every believer—men and women together—is being active and equal participants in and witnesses to the faith. And yet many women are trying to figure out what their place is in the church, fighting to have their voices heard and filled with questions:
Do men and women benefit equally from God's word?
Are we equally responsible in sharpening one another in the faith and passing it down to the next generation?
Do we really need men's Bibles and women's Bibles, or can the one Holy Bible guide us all?
The answers lie neither with radical feminists, who claim that the Bible is hopelessly patriarchal, nor with the defenders of "biblical manhood," whose understanding of Scripture is captive to the culture they claim to distance themselves from.
Recovering from Biblical Manhood and Womanhood presents a more biblical account of gender, marriage, and ministry. It explores the feminine voice in Scripture as synergistic with the dominant male voice. It fortifies churches in a biblical understanding of brotherhood and sisterhood in God's household and the necessity of learning from one another in studying God's word.
Until both men and women grow in their understanding of their relationship to Scripture, there will continue to be tension between the sexes in the church. Church leaders can be engaged in thoughtful critique of the biblical manhood and womanhood movement, the effects it has on their congregation, and the homage it ironically pays to the culture of individualism that works against church, family, and a Christ-like vision of community.
About the Author
Aimee Byrd?is author, speaker, blogger, podcaster, and former coffee shop owner. Aimee is author of several books, including Why Can't We Be Friends?, and Recovering from Biblical Manhood and Womanhood, and Sexual Reformation. Her articles have appeared in?First Things,?Table Talk,?Modern Reformation,?By Faith,?New Horizons,?Ordained Servant,?Harvest USA, and?Credo Magazine?and she has been interviewed and quoted in?Christianity Today?and?The Atlantic.
Sign in to access these resources
Instructor Resources are available for preview only until you sign in to your Zondervan Academic instructor account!
Sign In
or
Sign Up
for a free account. Approved instructors will get full access to these resources and more.
Recovering from Biblical Manhood and Womanhood
Experience Enhanced Editions
For Instructors
It takes less than 10 minutes to request and explore the FREE trial of this book in Enhanced Editions. Get started now.
Start Free Trial
For Students
Discover more about the content and features in Enhanced Editions that help you learn faster and remember longer.
Access Enhanced Edition