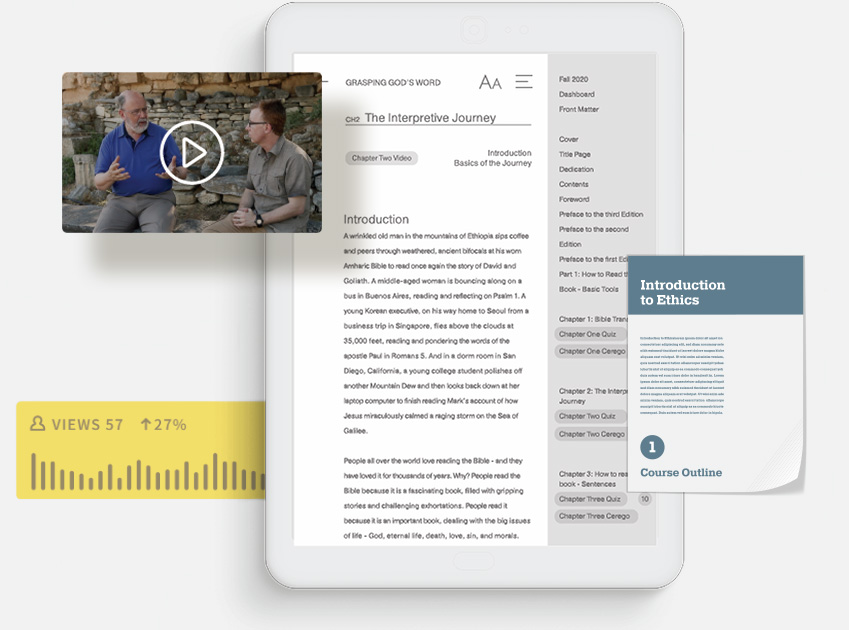 Description
What does the Bible say about God's Kingdom and what Kingdom living looks like?
In the last hundred and fifty years the concept of the kingdom of God has emerged as one of the most important topics in theology, New Testament studies, and the life of the church.
In The Kingdom of God, Nicholas Perrin explores this dominant biblical metaphor, one that is paradoxically the meta-center and the mystery in Jesus' proclamation. After survey interpretations by figures from Ritschl to N. T. Wright, Perrin examines questions such as:
What exactly is the kingdom of God?
What do different Christian traditions mean when they talk about "the Kingdom"?
How should we interpret Jesus' teachings about the Kingdom?
What does it mean for the people of God and what does it mean for how they live in the world?
Perrin contends that the kingdom is inaugurated in Jesus' earthly ministry, but its final development awaits later events in history. In between the times, however, the people of God are called to participate in the reign of God by living out the distinctly kingdom-ethic through hope, forgiveness, love, and prayer.
____________
Part of the Biblical Theology for Life series, this practical and robust book will help you ground your understanding of the Kingdom of God on the solid foundation of biblical exegesis and reflection.
About the Author
Nicholas Perrin PhD, Marquette University, is Franklin S. Dryness Professor of Biblical Studies at Wheaton College in Wheaton, Illinois. Between 2000 and 2003 he was Research Assistant to Nicholas T. Wright. He is author of numerous books, including Thomas: The Other Gospel, Lost in Transmission, and Jesus the Temple.
Product Details

Page Count:

272

Format:

Softcover

ISBN:

9780310499855

Release:

February 26, 2019
Other Titles in the Biblical Theology for Life
Experience Enhanced Editions
For Instructors
It takes less than 10 minutes to request and explore the FREE trial of this book in Enhanced Editions. Get started now.
Start Free Trial
For Students
Discover more about the content and features in Enhanced Editions that help you learn faster and remember longer.
Access Enhanced Edition