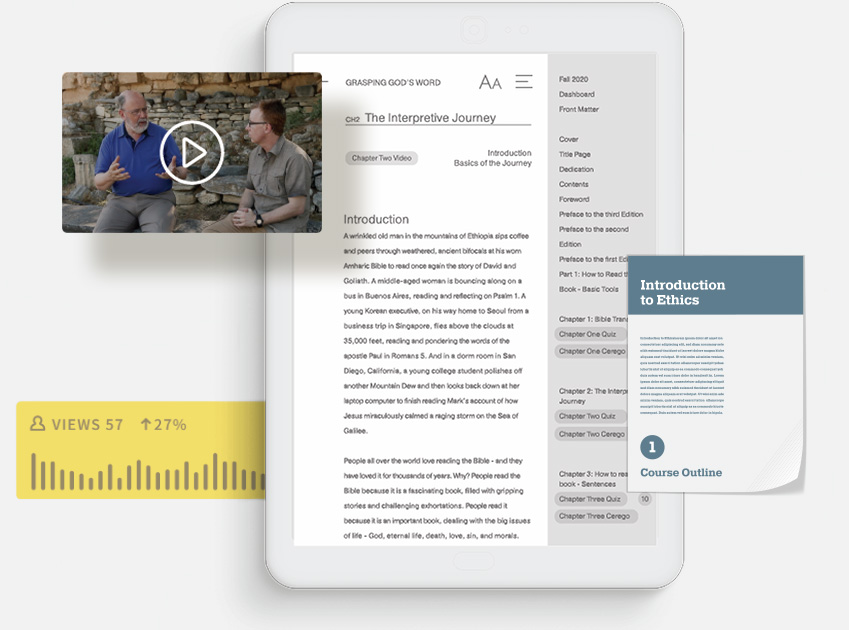 Expand
Description
An up-close, comprehensive, and colorful atlas that allows you to travel to the lands where Jesus walked, Moses traveled, and Paul preached.
Discover everything you need to know about the lands of the Bible. Packed with multidimensional maps, photos, diagrams, and charts; the Zondervan Essential Atlas of the Bible is designed to help you better understand the history and places of the Bible and its world.
This full-color atlas is concise but thorough, perfect for Bible students, travelers to the Holy Land, or any reader of the Bible curious to find out more about commonly mentioned places in the Old and New Testaments.
The Zondervan Essential Atlas of the Bible features:
Nearly 200 stunning multidimensional and three-dimensional maps and full-color images.
Accurate and up-to-date mapping technologies.
Innovative chronological charts and maps covering historical backgrounds, regions, weather, and roads.
With this easy-to-understand atlas, you'll find Bible study more engaging and comprehensible, and you'll learn key contextual facts about these historically and spiritually rich places.
About the Author
Carl Rasmussen (PhD, Dropsie University) is professor emeritus at Bethel University in St. Paul, Minnesota, and an adjunct professor at Jerusalem University College in Jerusalem. Previously, he served as Dean of the Institute of Holy Land Studies in Jerusalem. He is the author and creator of the Zondervan NIV Atlas of the Bible.
Table of Contents
Geographical Section

1. Introduction to the Middle East as a Whole

2. The Geography of Israel and Jordan

3. The Geography of Egypt

4. The Geography of Syria and Lebanon

5. The Geography of Mesopotamia

Historical Section

6. The Pre-Patriarchal Period

7. The Patriarchs and the Egyptian Sojourn

8. Exodus and Conquest

9. Settlement in Canaan and the Time of the Judges

10. Transition to the Monarchy: Samuel and Saul

11. The United Monarchy: David and Solomon

12. The Divided Kingdom

13. Judah Alone

14. Exile and Return

15. The Arrival of the Greeks

16. The Maccabean Revolt and the Hasmonean Dynasty

17. Early Roman Rule in Palestine

18. The Life of Christ

19. The Expansion of the Church in Palestine

20. The Journeys of Paul

21. The Seven Churches of Revelation

22. Jerusalem

Scripture Index

Subject Index

Sign in to access these resources
Instructor Resources are available for preview only until you sign in to your Zondervan Academic instructor account!
Sign In
or
Sign Up
for a free account. Approved instructors will get full access to these resources and more.
Expand
Product Details

Page Count:

160

Format:

Softcover

ISBN:

9780310318576

Release:

December 10, 2013
Experience Enhanced Editions
For Instructors
It takes less than 10 minutes to request and explore the FREE trial of this book in Enhanced Editions. Get started now.
Start Free Trial
For Students
Discover more about the content and features in Enhanced Editions that help you learn faster and remember longer.
Access Enhanced Edition