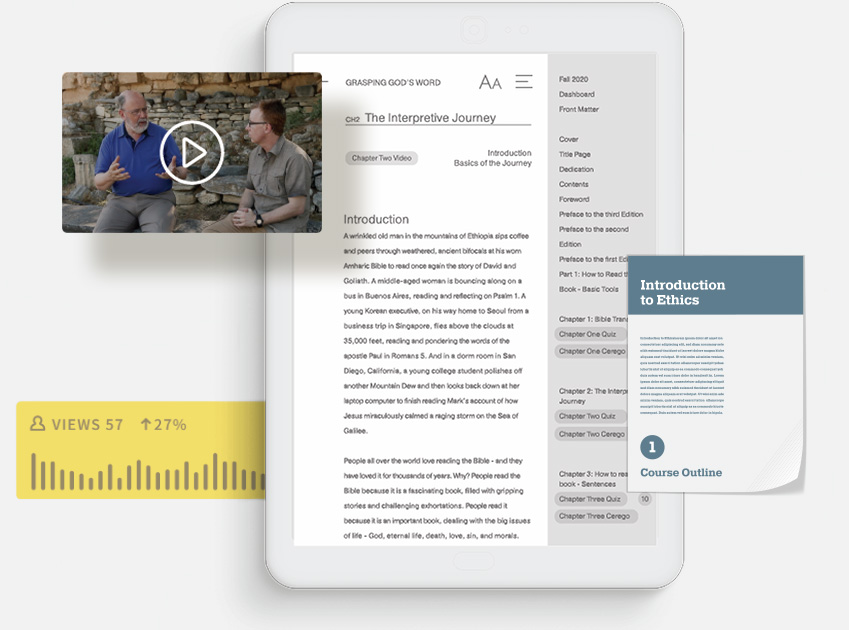 Description
Concentrate on the biblical author's message as it unfolds.
Designed to assist the pastor and Bible teacher in conveying the significance of God's Word, the Zondervan Exegetical Commentary on the New Testament series treats the literary context and structure of every passage of the New Testament book in the original Greek.
With a unique layout designed to help you comprehend the form and flow of each passage, the ZECNT unpacks:
The key message.
The author's original translation.
An exegetical outline.
Verse-by-verse commentary.
Theology in application.
While primarily designed for those with a basic knowledge of biblical Greek, all who strive to understand and teach the New Testament will benefit from the depth, format, and scholarship of these volumes.
In this volume, Thomas R. Schreiner offers pastors, students, and teachers a focused resource for reading Galatians. Through the use of graphic representations of translations, succinct summaries of main ideas, exegetical outlines and other features, Schreiner presents Paul's Epistle to the Galatians with precision and accuracy. Because of this series' focus on the textual structure of the scriptures, readers will better understand the literary elements of Galatians, comprehend the author's revolutionary goals, and ultimately discover their vital claims upon the church today.
About the Author
Thomas R. Schreiner (PhD, Fuller Theological Seminary) is James Buchanan Harrison Professor of New Testament and associate dean of Scripture and interpretation at The Southern Baptist Theological Seminary in Louisville, Kentucky. The author of numerous books, he is the preaching pastor of Clifton Baptist Church in Louisville, Kentucky.
Galatians
Instructor: Dr. Thomas R. Schreiner
In the Galatians course, Thomas R. Schreiner offers students a focused overview for studying Galatians in-depth as he examines the book with precision and accuracy.
Course Details
15 Units
8.5 hours of video
Self-paced
Intermediate
View Course
For Instructors and School Administrators
Enhance your school's traditional and online education programs by easily integrating online courses developed from the scholars and textbooks you trust.
Learn more
.
For Students
Pursue a deeper knowledge of God through self-paced college- and seminary-level online courses in Old and New Testament studies, theology, biblical Greek, and more.
Browse courses.
Product Details

Page Count:

432

Format:

Hardcover, Printed

ISBN:

9780310243724

Release:

November 13, 2010
Other Titles in the Zondervan Exegetical Commentary on the New Testament
Experience Enhanced Editions
For Instructors
It takes less than 10 minutes to request and explore the FREE trial of this book in Enhanced Editions. Get started now.
Start Free Trial
For Students
Discover more about the content and features in Enhanced Editions that help you learn faster and remember longer.
Access Enhanced Edition