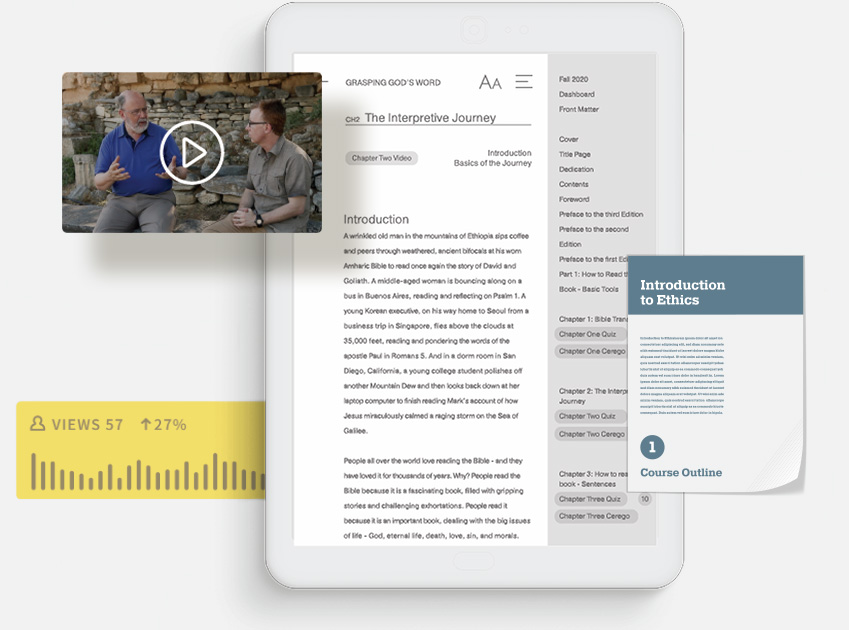 Expand
Description
In every generation, the Christian church must interpret and restate its bedrock beliefs, answering the challenges and concerns of the day. This accessible overview walks readers through centuries of creeds, councils, catechisms, and confessions—not with a dry focus on dates and places, but with an emphasis on the living tradition of Christian belief and why it matters for our lives today.
As a part of the KNOW series, Know the Creeds and Councils is designed for personal study or classroom use, but also for small groups and Sunday schools wanting to more deeply understand the foundations of the faith.
Each chapter covers a key statement of faith and includes a discussion of its historical context, a simple explanation of the statement's content and key points, reflections on contemporary and ongoing relevance, and discussion questions.
About the Author
Justin Holcomb (PhD, Emory University) is an Episcopal priest and a professor of theology and Christian thought at Gordon-Conwell Theological Seminary and Reformed Theological Seminary. He has authored, coauthored, and edited several books, including Know the Heretics. He lives with his wife and daughters in Orlando, Florida.
Know the Creeds and Councils
Instructor: Dr. Justin Holcomb
This course will introduce you to the church's most important statements of faith over the centuries and explain why those statements still matter today.
Course Details
15 Units
5 hours of video
Self-paced
Beginner
View Course
For Instructors and School Administrators
Enhance your school's traditional and online education programs by easily integrating online courses developed from the scholars and textbooks you trust.
Learn more
.
For Students
Pursue a deeper knowledge of God through self-paced college- and seminary-level online courses in Old and New Testament studies, theology, biblical Greek, and more.
Browse courses.
Expand
Product Details

Page Count:

192

Format:

Softcover

ISBN:

9780310515098

Release:

April 29, 2014
Other Titles in the KNOW Series
Experience Enhanced Editions
For Instructors
It takes less than 10 minutes to request and explore the FREE trial of this book in Enhanced Editions. Get started now.
Start Free Trial
For Students
Discover more about the content and features in Enhanced Editions that help you learn faster and remember longer.
Access Enhanced Edition