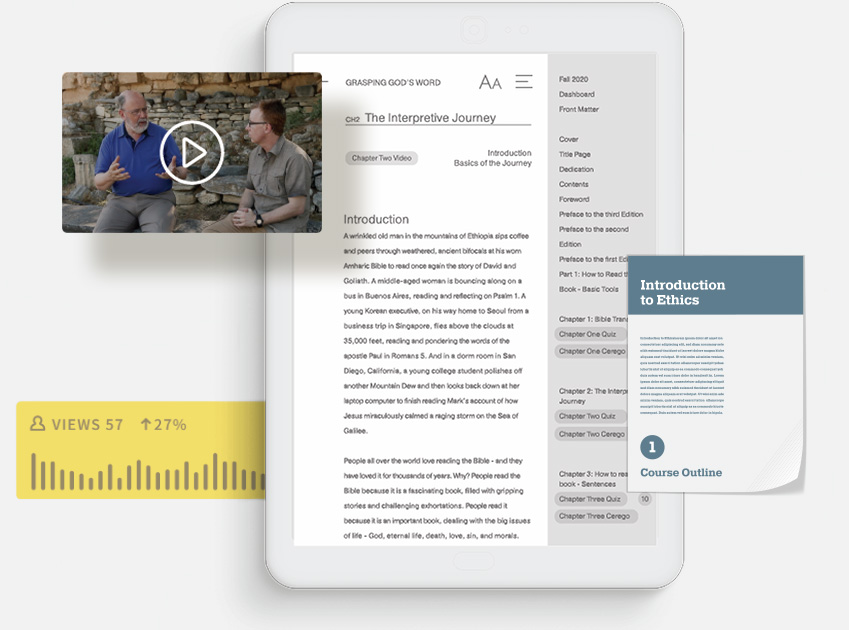 Expand
Description
The apostle Paul was a vital force in the development of Christianity. Paul's historical and religious context affects the theological interpretation of Paul's writings, no small issue in the whole of Christian theology.
Recent years have seen much controversy about the apostle Paul, his religious and social context, and its effects on his theology. In the helpful Counterpoints format, four leading scholars present their views on the best framework for describing Paul's theological perspective, including his view of salvation, the significance of Christ, and his vision for the churches.
Contributors and views include:
Reformed View: Thomas R. Schreiner
Catholic View: Luke Timothy Johnson
Post-New Perspective View: Douglas Campbell
Jewish View: Mark D. Nanos
Like other titles in the Counterpoints: Bible and Theology collection, Four Views on the Apostle Paul gives theology students the tools they need to draw informed conclusions on debated issues.
General editor and New Testament scholar Michael F. Bird covers foundational issues and provides helpful summaries in his introduction and conclusion. New Testament scholars, pastors, and students of Christian history and theology will find Four Views on the Apostle Paul an indispensable introduction to ongoing debates on the apostle Paul's life and teaching.
Sign in to access these resources
Instructor Resources are available for preview only until you sign in to your Zondervan Academic instructor account!
Sign In
or
Sign Up
for a free account. Approved instructors will get full access to these resources and more.
Four Views on the Apostle Paul
Expand
Product Details

Page Count:

240

Format:

Softcover

ISBN:

9780310326953

Release:

July 28, 2012
Other Titles in the Counterpoints: Bible and Theology
Experience Enhanced Editions
For Instructors
It takes less than 10 minutes to request and explore the FREE trial of this book in Enhanced Editions. Get started now.
Start Free Trial
For Students
Discover more about the content and features in Enhanced Editions that help you learn faster and remember longer.
Access Enhanced Edition