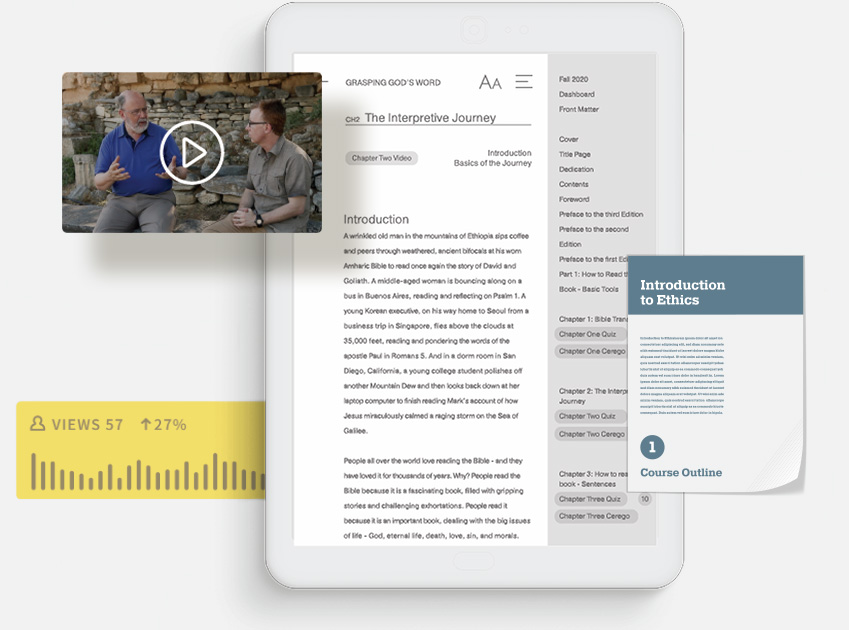 Expand
Description
The NIV Application Commentary helps you communicate and apply biblical text effectively in today's context.
To bring the ancient messages of the Bible into today's world, each passage is treated in three sections:
Original Meaning. Concise exegesis to help readers understand the original meaning of the biblical text in its historical, literary, and cultural context.
Bridging Contexts. A bridge between the world of the Bible and the world of today, built by discerning what is timeless in the timely pages of the Bible.
Contemporary Significance. This section identifies comparable situations to those faced in the Bible and explores relevant application of the biblical messages. The author alerts the readers of problems they may encounter when seeking to apply the passage and helps them think through the issues involved.
This unique, award-winning commentary is the ideal resource for today's preachers, teachers, and serious students of the Bible, giving them the tools, ideas, and insights they need to communicate God's Word with the same powerful impact it had when it was first written.
About the Author
Dr. John N. Oswalt (PhD, Brandeis University) is Visiting Distinguished Professor of Old Testament at Asbury Theological Seminary in Wilmore, Kentucky. He is the author of numerous articles and several books, including the two-volume commentary on Isaiah in the New International Commentary on the Old Testament series and Called to be Holy: A Biblical Perspective.
Isaiah
Instructor: Dr. John N. Oswalt
The Isaiah online course, featuring lessons by Old Testament scholar John Oswalt, enables you to understand and apply well the text of Isaiah to life in the twenty-first century.
Course Details
78 Units
6 hours of video
Self-paced
Intermediate
View Course
For Instructors and School Administrators
Enhance your school's traditional and online education programs by easily integrating online courses developed from the scholars and textbooks you trust.
Learn more
.
For Students
Pursue a deeper knowledge of God through self-paced college- and seminary-level online courses in Old and New Testament studies, theology, biblical Greek, and more.
Browse courses.
Expand
Product Details

Page Count:

736

Format:

Hardcover, Printed

ISBN:

9780310206132

Release:

August 11, 2003
Other Titles in the The NIV Application Commentary
Experience Enhanced Editions
For Instructors
It takes less than 10 minutes to request and explore the FREE trial of this book in Enhanced Editions. Get started now.
Start Free Trial
For Students
Discover more about the content and features in Enhanced Editions that help you learn faster and remember longer.
Access Enhanced Edition