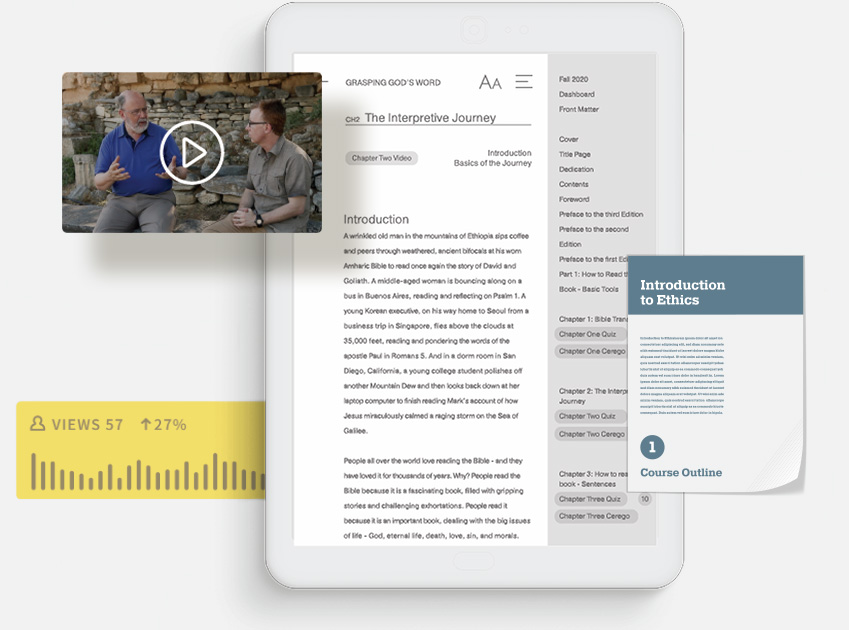 Expand
Description
The NIV Application Commentary helps you communicate and apply biblical text effectively in today's context.
What can we know about the book of Revelation? What should we make of its visions of apocalyptic horsemen, horns with faces, flying angels, and fantastic beasts? Most important, what meaning does it hold for us here and now, and how can we apply it to our lives? Craig S. Keener shares perspectives on Revelation and helps us strengthen our hope in the future while living out our faith wisely in the present.
To bring the ancient messages of the Bible into today's context, each passage is treated in three sections:
Original Meaning. Concise exegesis to help readers understand the original meaning of the biblical text in its historical, literary, and cultural context.
Bridging Contexts. A bridge between the world of the Bible and the world of today, built by discerning what is timeless in the timely pages of the Bible.
Contemporary Significance. This section identifies comparable situations to those faced in the Bible and explores relevant application of the biblical messages. The author alerts the readers of problems they may encounter when seeking to apply the passage and helps them think through the issues involved.
This unique, award-winning commentary is the ideal resource for today's preachers, teachers, and serious students of the Bible, giving them the tools, ideas, and insights they need to communicate God's Word with the same powerful impact it had when it was first written.
About the Author
Craig S. Keener (PhD, Duke University) is F. M. and Ada Thompson Professor of Biblical Studies at Asbury Theological Seminary in Wilmore, Kentucky. He is the author of more than twenty-five books, including Miracles: The Credibility of the New Testament Accounts, The Historical Jesus of the Gospels, and commentaries on Matthew, John, Acts, Romans, 1 and 2 Corinthians, Galatians, and Revelation. Especially known for his work on the New Testament in its early Jewish and Greco-Roman settings, Craig is the author of award-winning IVP Bible Background Commentary: New Testament and the New Testament editor for the NIV Cultural Backgrounds Study Bible.
Expand
Product Details

Page Count:

576

Format:

Hardcover, Printed

ISBN:

9780310231929

Release:

December 26, 1999
Other Titles in the The NIV Application Commentary
Experience Enhanced Editions
For Instructors
It takes less than 10 minutes to request and explore the FREE trial of this book in Enhanced Editions. Get started now.
Start Free Trial
For Students
Discover more about the content and features in Enhanced Editions that help you learn faster and remember longer.
Access Enhanced Edition